CSA
2023 CSA registration IS NOW OPEN
A NOTE ON PRICING: WE INCREASED OUR SHARE PRICES THIS YEAR TO HELP COVER REGULAR RAISES FOR OUR CREW, INFLATION AND HIGH COSTS OF MATERIALS.
*IF YOU NEED PAYMENT PLANS PLEASE SPECIFY ON CHECKOUT PAGE UNDER NOTES ABOUT YOUR ORDER*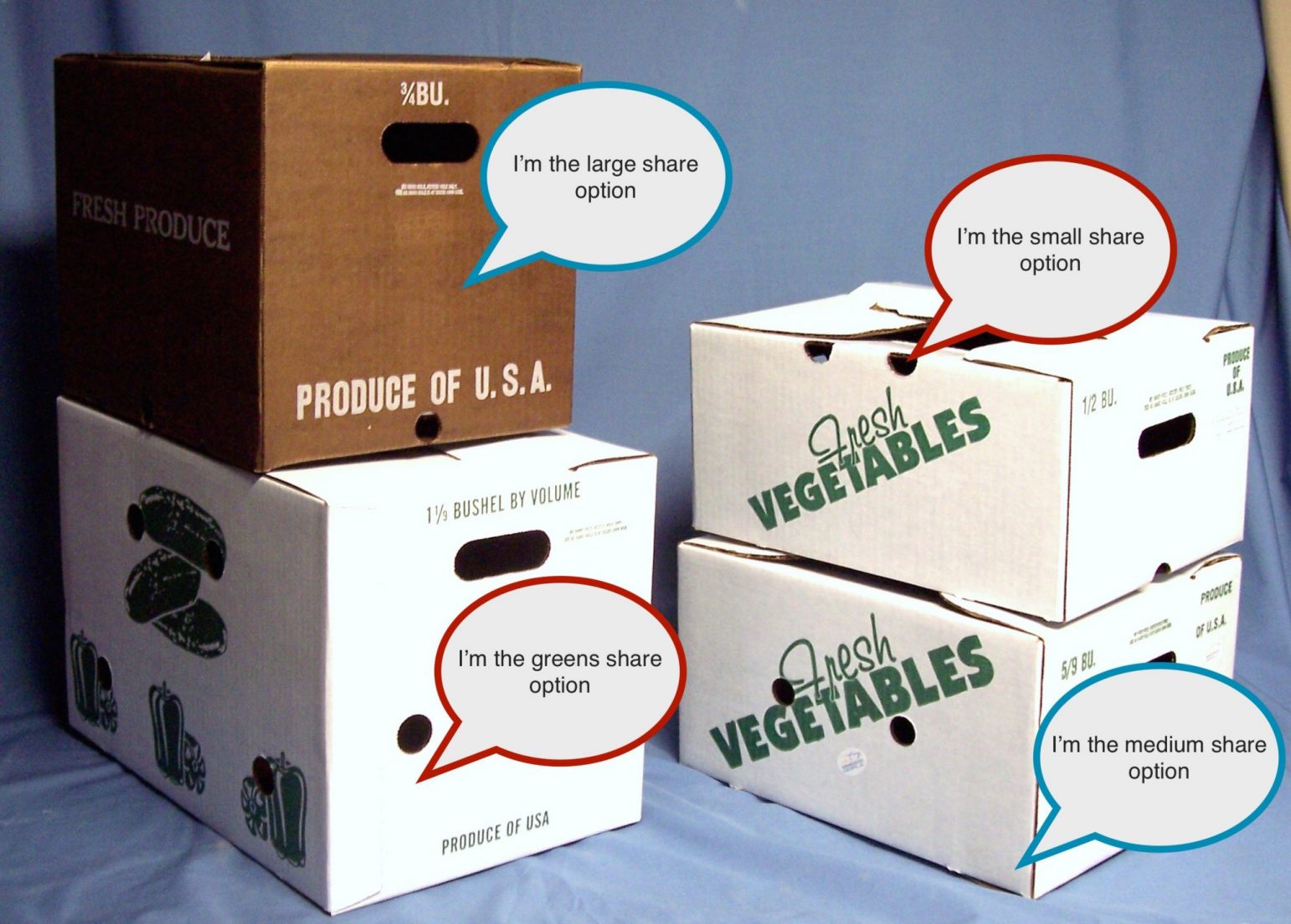 CSA INFORMATION
Sin Fronteras CSA Shares
Our CSA shares are an arrangement of Heirloom and Organic seeds that then we cultivate into beautiful and delicious vegetables, herbs and fruits. We are happy to offer things like Cilantro, Epazote, Pipicha, Calabacita, Tomatillos and Jitomate, various Watermelons and varieties of chiles from sweet bells to Jalapeño and Shishito. Our CSA is 16 weeks long and starts around early to mid June and ending in late September, Our CSA members receive a box per week during this time with pre-washed and organically grown produce all harvested within 24 hours of delivery.
What is a CSA
CSA stands for Community Supported Agriculture It's a simple enough idea, but it's impact has been profound however there is an important concept woven into the CSA model that takes the arrangement beyond the usual commercial transaction. That is the notion of shared risk: in most CSAs, members pay up front for the whole season and the farmers do their best to provide an abundant box of produce each week. If things are slim, members are not typically reimbursed. The result is a feeling of "we're in this together".
Share Types
We offer three different size boxes (see sizes and prices above) to fill the need of our community, from our large share that can feed a family of four or two vegetarians to a small share for just two. The perfect share size for you depends on many factors; how often you are at home, how often you cook and how many vegetables you eat. Advantages of the CSA; you get to eat ultra-fresh food, with all the flavors and vitamin benefits, Get exposed to new vegetables and new ways of cooking, Find that kids typically favor food from "the" farm" even veggies they've never been known to eat and the most important thing is that  you get to develop a relationship with the farmer who grows your food and learn more about how food is grown. ADD-ON Shares; We offer a range of canning shares from the salsa share to the tomato canning share and from a pesto share to a greens preservation share, we also offer black beans and local honey produced by other Latino farmers around Minnesota and Wisconsin.
Work Share Opportunity
We offer limited work share opportunities–please call or e-mail us about our 2023 workshare positions. A work share requires 4-6 hours of work/week on Monday, Tuesday or Thursday mornings in exchange for your CSA box. Workshares need to be able to work from approximately 8:30 a.m. – 12:30 p.m., on a consistent weekly basis, in all types of weather (that includes rain, snow, shine, and heat!). Workshares also need to be able to lift a minimum of 40 pounds and be able to perform manual labor weeding and harvesting tasks.  We are only able to accomodate adults over 18 years of age.  Please contact us if you're interested to set up an interview.
Pick Up Locations (Please Read)